We are young, Italian people and we all have the same vision: we believe we can stop time by handwriting, we believe in a world that allows us to live slower and appreciate little things, we believe in the value of handmade objects because they express a part of us.
We are driven by a single great passion: to create writing tools that can give you a personal and authentic experience.
We think that the quality of our artifacts is not an end but a means to reach our customers, friends and partners.
We chose to work in a totally design-oriented environment, in a showroom surrounded by architects, interior designers and designers.
It's here that we love to receive our partners, this is where we plan, design, draw and build our pens.
SCRIBO is our family and all together we want to bring it as close as possible to people.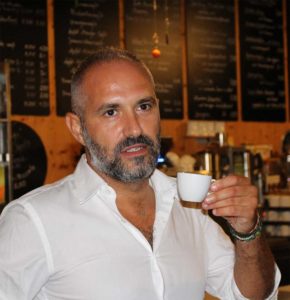 LUCA
CEO & CO-FOUNDER
Hi, I'm Luca and my greatest passions are music, tennis, travelling, watching stars in the sky, good cooking and … fountain pens!
I was passionate about this timeless iconic product since my long experience at Omas; my wish, at SCRIBO is that other people may fall in love with handwriting since I think that each of us should afford the luxury of handwriting every day, no matter what kind of ink, of paper… the important thing is to write to leave our sign!
After all, for me as a boy I wanted to be a journalist… so working with writing instruments is a sign of destiny!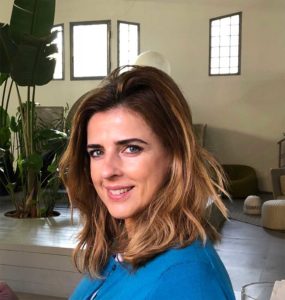 ELENA
CFO & CO-FOUNDER
SCRIBO Co-founder with Luca, like Omas I manage production of pens and keep the accounts in order. Today I also enjoy following all the activities a young company like ours needs, such as researching the best handwriting paper, experimenting new materials and inks, organizing calligraphy courses, taking photos.
SCRIBO is a real passion for me, infact I really love the beautiful writing of today and yesterday, any object from the past and handmade things. My favorite nib is the extra flexible Broad. My favorite ink is the light green.
I love cooking, travelling, I always think positive and try to spread enthusiasm to people around me.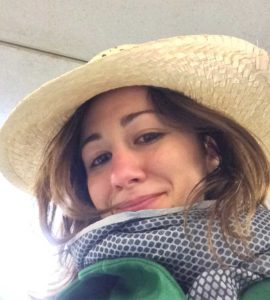 FLAMINIA
DESIGNER
Hi, I am Flaminia and I am lucky to work as the designer at SCRIBO.
I have always believed that working means passion and learn. I love details because I think small little things always make the difference. Drawing pens has always been a dream that became true and that is still on today. Every idea that gets transformed in a drawing and then into a real object always emotions me and makes me dream.
In addition to design, I also love painting, walking and reading novels. A quote very close to my style is "I adore simple pleasures. They are the last refuge of the complex" (Oscar Wilde).